Gray Color Trim Hooded Winged Jacket
(해외배송 가능상품)
기본 정보

| | |
| --- | --- |
| Product | Gray Color Trim Hooded Winged Jacket |
| Retail Price | $83.89 |
| Price | $92.00 |
| Reward Points | 4.00$ (5%) |
| Product Code | P0000JES |
| 수량 | |
| Review | 0 |
| Additional description | A simple lining of trims go a along way in terms of style, just as it is evident in this hooded jacket. In place of ribbed ends to the long sleeves and the hemline, this sports thin color trims along the edges and the zip line. Kangaroo pockets, however, remain a staple. Added designs of wing patches grace the left bust and the back. Made to look casual, this jacket is best over slim fit tees and denim jeans. |

Product Details
Material
100% Cotton
Product Info
Manufacturer: GOOGIMS COMPANY / Country of Manufacture: Korea / Date of MFG: Mar. 2011
Laundry Guide
Hand Wash Inside Out Separately
Note
* The size may differ by 1~2cm depending on measurement methods.
* The color displayed may vary depending on your screen.
* The measurements provided on this page state the actual garment dimensions, and the size label attached on the garment refers to body size.
* Women: Sizes available from XS-XL. Choose according to personal preference.
* Men: Sizes available from M-XL. Please refer to size chart before purchase.
Measurement
Size
Shoulder Width
Bust
Sleeve Length
Total Length
Sleeve Width
Sleeve Circ.
S (Women)
37cm /
14.6in
86cm /
33.9in
62cm /
24.4in
57.5cm /
22.6in
10cm /
3.9in
16cm /
6.3in
M (Women)
38cm /
15.0in
91cm /
35.8in
63cm /
24.8in
59.5cm /
23.4in
10cm /
3.9in
16.5cm /
6.5in
M (Men)
45cm /
17.7in
98cm /
38.6in
66cm /
26.0in
64cm /
25.2in
11cm /
4.3in
18cm /
7.1in
L (Men)
47cm /
18.5in
103cm /
40.6in
67cm /
26.4in
66cm /
26.0in
11cm /
4.3in
19cm /
7.5in
XL (Men)
50cm /
19.7in
108cm /
42.5in
68cm /
26.8in
68cm /
26.8in
11cm /
4.3in
20cm /
7.9in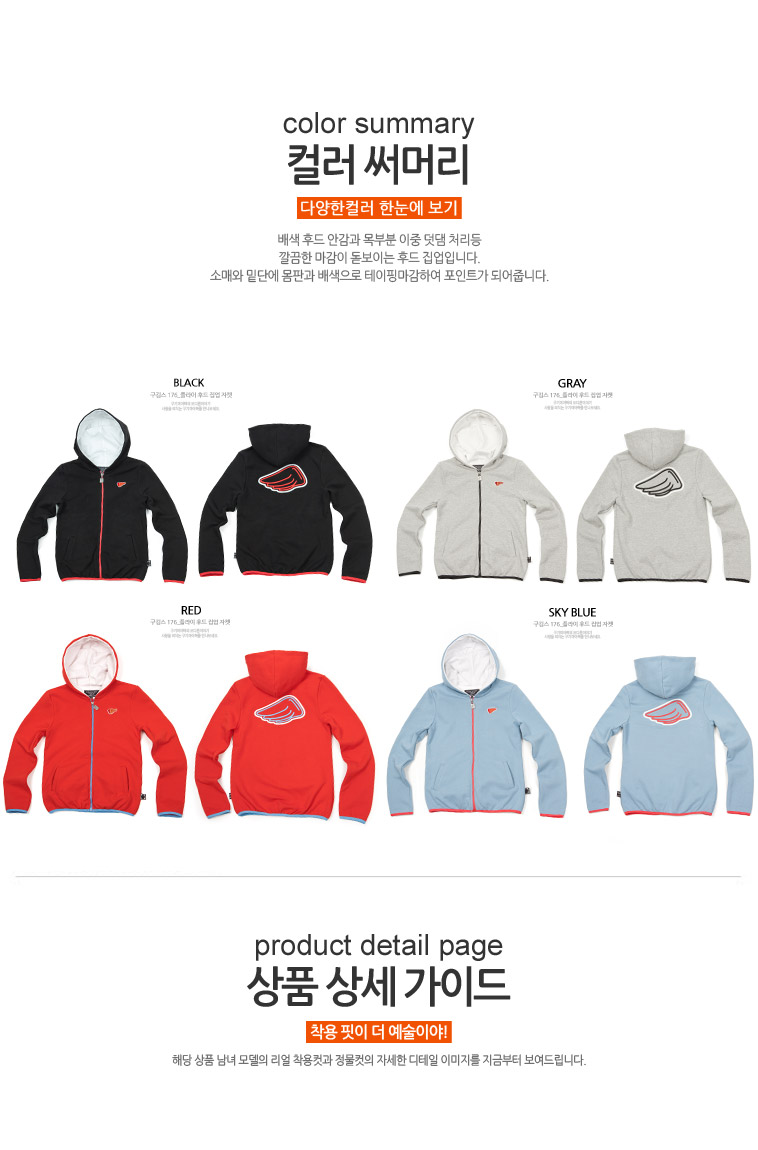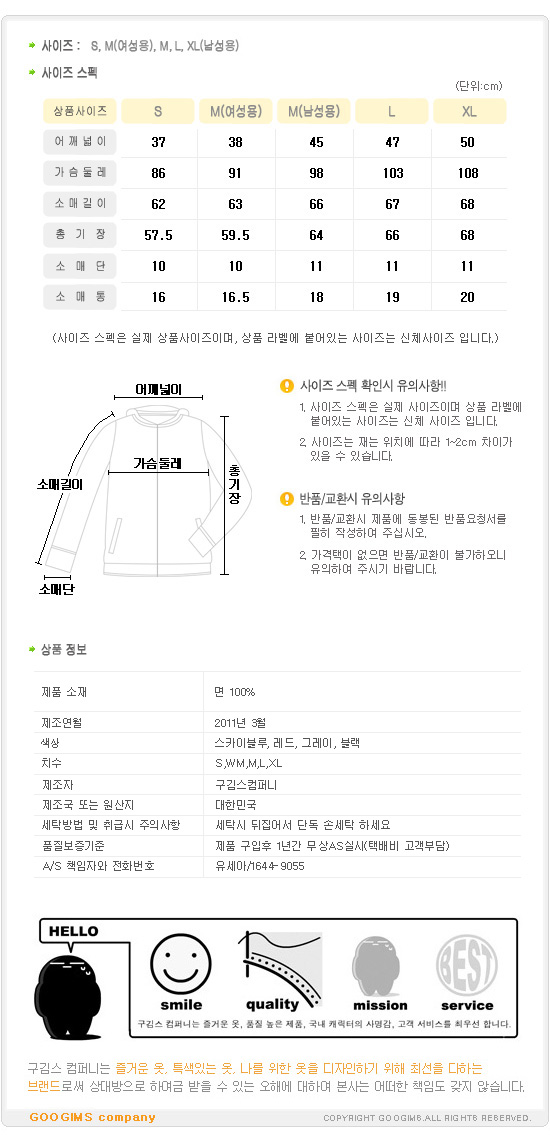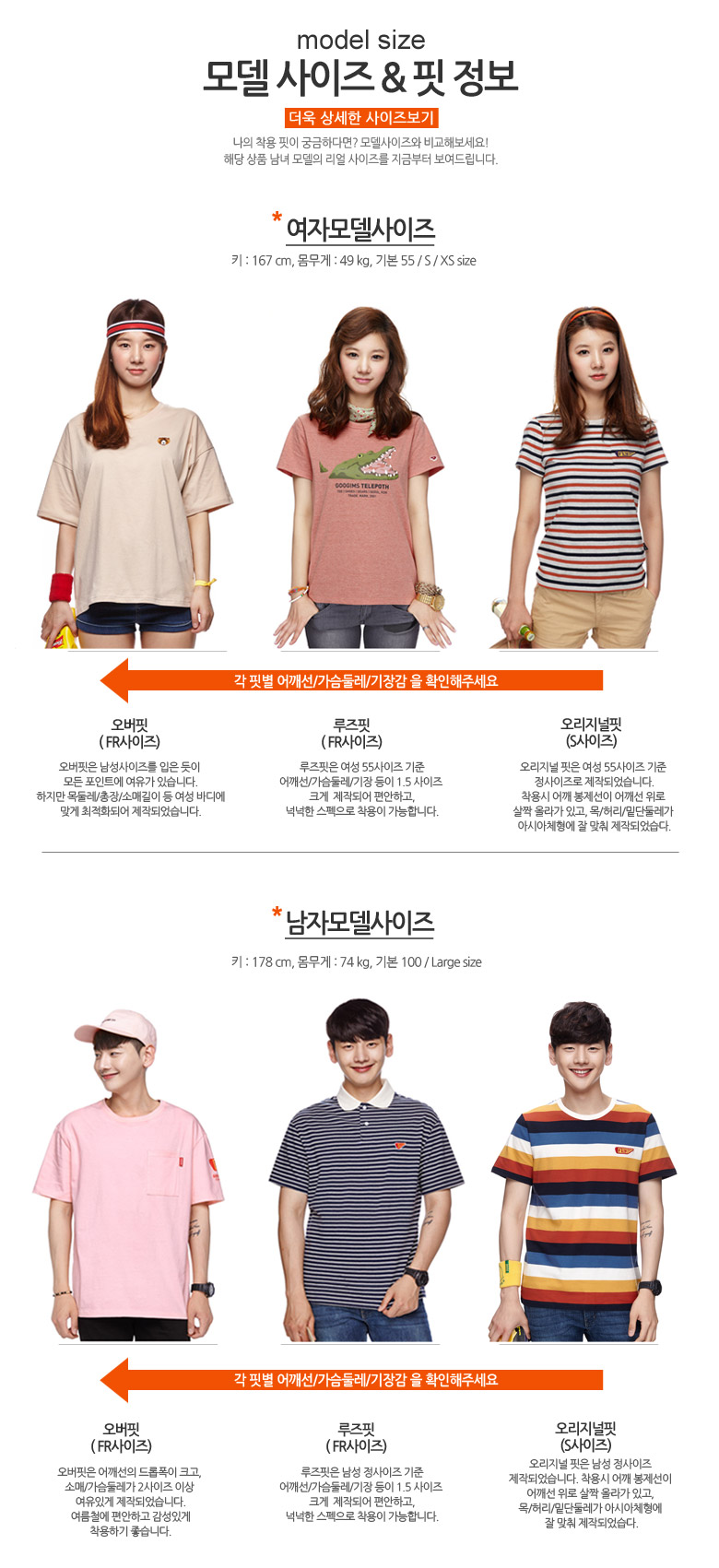 ■ 구성
- 재질 : Cotton 100%
■ 주의사항
- 세탁시 뒤집어 단독 손세탁 하세요.
- 미세한 색상차이는 하자가 아니며 모니터 마다 각각의 색상차이가 있을 수 있습니다.
- 제품 반품 및 교환시에는 상품의 Tag(택)이나 포장상태(브랜드 박스 등)를 보존하셔야 합니다.
- 개인 고객 변심에 의한 교환 및 환불시에는 고객님이 왕복 택배비를 부담하셔야 합니다.
There are no posts to show
There are no posts to show
CUSTOMER CENTER
OPEN : MON-FRI AM09-PM06 (GMT+9H)
BREAK : LUNCH PM12:30-PM01:30 (GMT+9H)
CLOSE : SAT, SUN, HOLIDAY OFF
en@goofa.cafe24.com
PAYMENT METHOD
 
PayPal : welcome@googims.co.kr
KB Bank : 065968-09-100173
Payable To: FELIX KIM & REGGIE JIN Inc.
COMPANY INFORMATION
Corporate Name : FELIX KIM & REGGIE JIN | Representative: Jinseong Kim
Business Registration Number: 209 81 42381 | E-commerce Permit: 2014-Seoul Sungdong-0885
Privacy Manager: Kim Jinseong(service@googims.co.kr)
Contact: en@goofa.cafe24.com for more information.
Copyright © 2015 FELIX KIM & REGGIE JIN Inc. All rights reserved.